All about Active Campaign Forums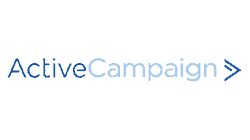 How Active Campaign Forums can Save You Time, Stress, and Money.
Webinar, Jam now offers a "Deep Integration" setting that will enable you to use several tags to your Active, Project contacts once the webinar is completed. Couple this with the upgrade above that Active, Campaign made, and you can have a fully automated webinar marketing maker up and running with these two tools – Active Campaign Forums.
Got ta love it. Here's a quick screenshot of some of the tagging choices readily available: To pull this off I have actually developed a standard circulation chart for you below: Aside from your Master List in Active, Campaign you'll wish to develop a secondary Webinar List. This is what all of your Webinar, Jam registrants will be included to.
The Ultimate Guide To Form Submission Email Notifications Active Campaign
In Webinar, Jam under the Tag option makes certain you copy and paste the name of the tag you wish to apply to every registrant. Make sure what you paste in Webinar, Jam is a precise match to what is in Active, Campaign. Lastly, you'll just require to develop an Automation in Active, Campaign that starts when the registered tag is included.
Hi, I was questioning if there is a method to connect active campaigns much like it is possible with MailChimp. Exists a method? Or does anybody understand how to link the email field?
Hey, people simply wanted to check if I develop a campaign with weekly sequenced e-mails and subscribe a list/users to the campaign, then edit the project after it has started running, will the edits be applied to the leads presented in the project? For instance, I might populate the project with 10-20 emails just to get the campaign started now but want to include more e-mails to the project over the coming weeks/months and make sure that these additions will be received by everybody present in the project.
thanks Hello Crankit Campaigns won't re-send emails to consumers who've currently gotten the e-mail. (Active Campaign Forums) So if you have a list of 20 leads and then add more results to that list, or add another list to the campaign with the same leads, you don't need to fret about the very same leads receiving a replicate e-mail.
I desire to add extra email messages to the campaign gradually and am wondering if the leads in the campaign will receive the NEW future sequenced messages if they remained in the campaign prior to I added the brand-new messages. All new messages would be time delay sequenced to be in the future @vizinho by now it most likely would have been quicker to do a trial I'm interested in as well.
I'll tell you in 9 days, as I have actually simply done this with my project. The BEST resource I have discovered that offers me some confidence this will work, is here. I can't ensure all those answers are proper, however, if they are, your e-mails should go out fine. The thread also covers a lot of very fascinating fringe cases where it's tough to anticipate what will occur.
OK, so it appears my email did NOT go out after including a Send Email event to the campaign. I'm not really sure why, it appears like it must work that way. I've upgraded the campaign to schedule the e-mail for a specific date and time instead of on a drip hold-up.
OK, so disappointingly, no email headed out in either scenario. I simply tested this with my setup too. Would LOVE, LOVE, LOVE for this ability. The campaign builder rocks, however, I don't always have my e-mails determined. I believed I could simply keep including them, however now I'm discovering that this isn't the case.
It looks like adding emails because the type of circumstance would in reality work, as long as they hadn't struck the open. Oops, I was relying on this working too. I think mautic should allow to include brand-new e-mail In active campaign and send it. Similar to writing @theatereleven, not from the beginning I have read all emails.
Anyone from Mautic has a word on this? Simply require to know if it's in the works, or will never ever be the case. Thanks! (Sorry to come back to this post, however, I have the exact same concern so it won't be necessary to begin a brand-new discussion.) When I have a campaign running and then add some more e-mails, will the customers get these new emails, or not? If not what can be provided for them to begin getting the e-mails? It is needed to mention that the brand-new e-mails are arranged for the future – imagine today the person got email number 3 and I'm including email number 10.
Any thought or concept? Thanks! Wondering about the very same (form submission email notifications active campaign). Frequently one may not have the entire sequence of emails prepared numerous months ahead, so this would be very beneficial. Likewise, if you happen to set up an e-mail that you'll later need to delay there seems to be no method to change that for existing leads.
Form Submission Email Notifications Active Campaign – Truths
In my experience. E-mails do not get sent so when trying to delete the sending out of an Email in the future, you'll have to erase the Email itself so mautic finds nothing to send. I think when a user becomes part of a sector that is utilized for the source of a campaign you will notice the triggers that are activated for that contact concerning campaign actions like sending an email (Active Campaign Forums).
I too would like the ability to include more emails/actions to the project. I needed to develop a few projects that I recognized required modifying, etc, and I have 18,000 people that won't get the most recent emails unless I produce a second project and utilize the same section as the trigger So for each new addition to a campaign I need to develop a new project for the exact same section Would second the concept of a "add" to action for the project.